Is Podcast Websites for me?
We have a personalized demo ready for you - just tell us what you'd like to know and we'll show you.
Simple as that.
"What's included with my Podcast Websites membership?"
Podcast Websites gives you everything you need to get a professional podcast website launched in record time.
By building on the WordPress platform, we ensure that you benefit from all of the heritage and robust quality of the world's best web creation tool whilst adding podcaster specific features, total support and a unique podcasting workflow experience that allows you to focus on creating & growing your show.
And it's just $97 /month - no hidden anything.
We help these podcasters every day.
"The personal support is unbelievable!"
"It's so great knowing that I can be at a conference and have a team of people who understand my needs & the podcasting industry, supporting my podcast website. It's like having my own design & development team!"
Richard Kligman
"Wow, podcasting is so easy now!"
"I am so THRILLED how easy this is. I've put in probably 20 hours total on my site and it's ready to launch!
This system you created is outstanding. Thank you so much!"
Lauren Herrera
"Thank you, nothing is too much trouble!"
"Thank you! I admire how you are so personal.
You provide EXCELLENT customer service. I wanted you to know that I've noticed & am most grateful!"
Rhonda Erwin
By podcasters, for podcasters
Like every good business, we created Podcast Websites to solve our own problem. That's why we attract so many beginner and seasoned podcasting pros - we listen to what podcasters need & want, and you get to talk to real people, every day.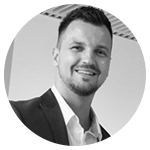 Mark Asquith
Co-founder
"So many podcasters need personal, reliable help to ensure that their podcast has the highest chance of success – that's why we do what we do, and we love it! "