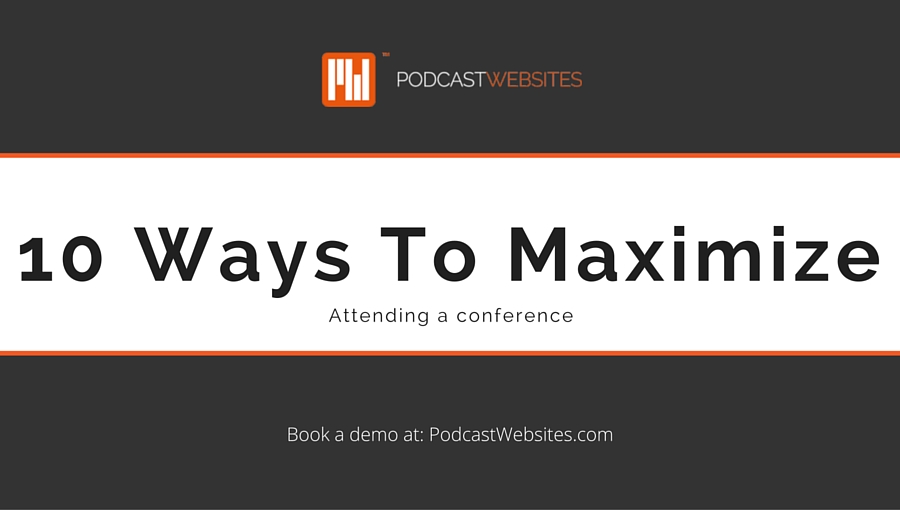 10 Ways You Can Maximize Attending a Conference
It's conference season, and the smart content marketer is going to utilize conferences to promote their brand. No matter the size of the conference, you can create some great connections and develop new relationships to build a larger tribe for your podcast.
1. Network Before You Arrive
The first step is to start networking before you step foot in the conference city. So many conferences now utilize Facebook groups or  apps, like Slack, to bring attendees together. There you can introduce yourself and your podcast allowing fellow participants to get to know you before the conference. This can make it easier to network over all during the conference because you've already "met" many of the attendees.
2. Start a Twitter List of Attendees
Twitter lists are the unsung heroes of social media – they are easy to put together but darn useful to collect names and faces of people involved in a particular topic. Do a Twitter search for the conference's hashtag and find people attending the conference – add them to your list. What's great is that they will likely follow you, or follow your list. Look through the list to find those key individuals you want to connect with – start deliberately following them on all social channels and engage with them often. They'll likely remember you when you meet them at the conference, making those first introductions that much easier.
3. Arrive early or stay late
The pregame action at conferences often give you the best chance to connect with individuals – especially speakers as many of them like to get in early to get the lay of the land. Coming in early will also allow you to get to know the hotel, conference center, and city a bit so the first day of the conference you can hit the ground running.
As for staying an extra day, it gives you time to collect your thoughts and organize key learnings from the conference. Plus if you're in a cool city you might get to do a bit of shopping and sightseeing.
4. Have a goal for attending the conference
Another thing to do is to have a goal in mind for attending conferences. For example, if you're going to attend a larger conference like Social Media Marketing World or Podcast Movement, your goal might be to attend specific sessions hosted by individuals you admire. You might also be on the lookout for potential podcast guests or for podcasts where you can be a guest. Having some specific goals in mind will help you from wasting time on sessions or networking events that don't support your goals.
5. Don't just hang with your friends
If you attended enough conferences you'll run into the same people which is awesome but can limit you from meeting new people that can help you. Be conscious of this and make room for new people. Purposely plan dinner away from your regular crew, attend different sessions, or even don't sit with them during the big keynotes. And to avoid hurt feelings address this before coming to the conference. Most of them will understand and will want to widen their network circle too.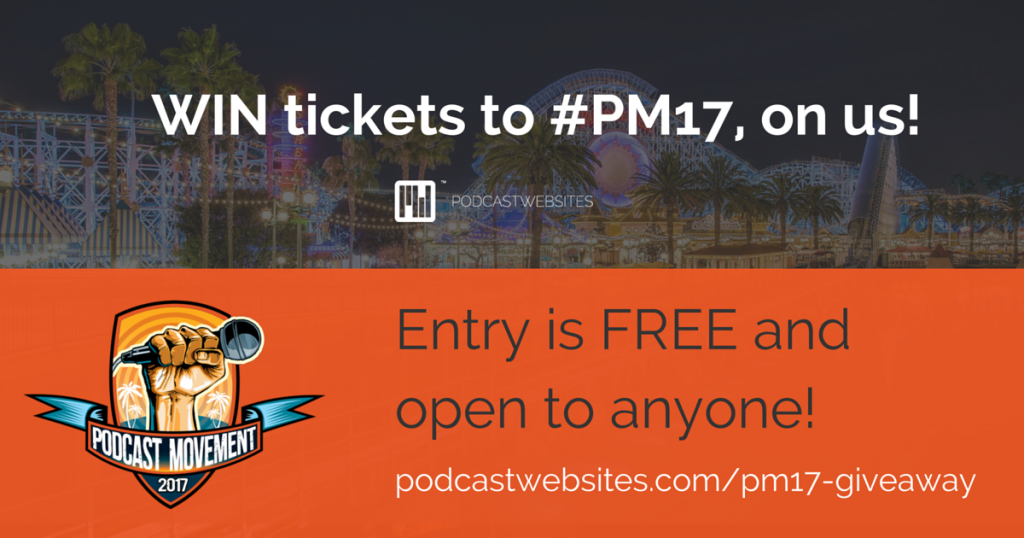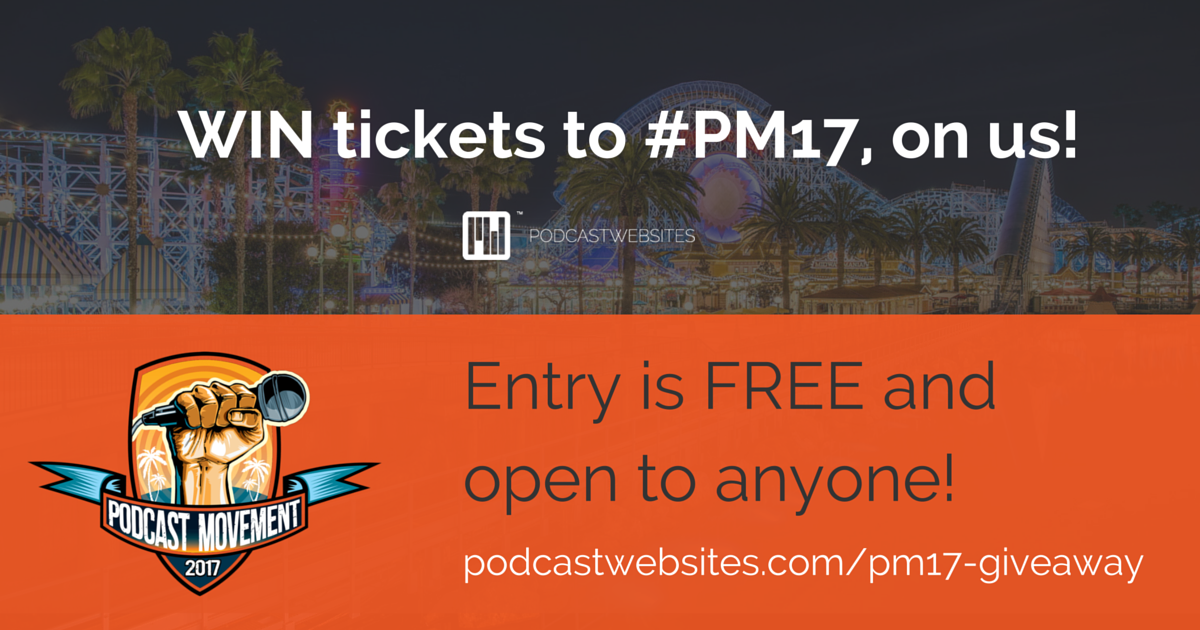 6. Connecting with influencers
If your goal for attending the conference is to connect with influencers, then make sure you understand that often the high-profile speakers and attendees are in demand. Try attending their session and wait until the end when everyone else is heading to the next session and start a conversation. Tell them what one key action item you got from their speech. And remember this is not the time to pitch yourself – instead focus on starting a conversation that benefits them first. Doing this you'll stand out from the rest of the attendees.
Don't be afraid of going up to the "big names" the keynote speakers or others that you admire.  If your goal is to find guests, especially high profile guests that may be keynoting or speaking at the event, make sure to develop a relationship with them before pitching to come on your show. In fact, it might be better to not specifically pitch them at the conference but develop a game plan on how to follow up.
7. Be present!
While you're at the conference you need to be present. That means don't spend so much time posting videos and photos from the conference but actually get to know the attendees. Take the opportunities to sit with new and different people, be brave enough to introduce yourself to new people, and more importantly listen to them. Nothing replaces meeting someone in person, so take advantage and put the phone down.
8. Don't attend every session
It's okay to miss a session – especially as so many conferences have virtual tickets. Make a game plan before you arrive, based on your goals and attend the sessions dealing with those. If your goal is to connect with people it might be a good idea to not attend any sessions before or after lunch, that way you can mingle with people and not rush.
9. Do hang out at the bar
When the day is over don't immediately head to the room, take an hour and head to where everyone is going to hangout – or better yet grab a few people and have dinner somewhere. Don't necessarily talk about the conference, get to know the people you with and develop connections and friendships that will last. And remember don't go crazy with the adult beverages, that is not the impression you want to make.
10. Have a plan of following up
So many conference attendees skip this important step. You've collected business cards, emails, and other contacts – use them! Have a plan on who you're going to follow up with and how. Make sure you offer value, from listening and reviewing their own podcast to connecting them with a potential guest. Offering value rather than asking for something is how you develop relationships that will serve you well.

---
Still need help getting your podcast started?
Podcast Websites is your all-in-one solution to turn your passions into podcasting success. With our platform, you'll get a WordPress ready website, podcast hosting, and support for one monthly price. Find out more by scheduling a one-on-one to find out more.
Ready to monetize your audience & become an audio influencer?
Podcasters all across the world are transforming from simply producing audio to becoming a monetised, influential brand with Podcast Websites. When you're ready to become an audio influencer in your niche, we're here for you.
Ready to monetize your audience & become an audio influencer?
Podcasters all across the world are transforming from simply producing audio to becoming a monetised, influential brand with Podcast Websites. When you're ready to become an audio influencer in your niche, we're here for you.