Why a Podcast Contest Helps Increase Listeners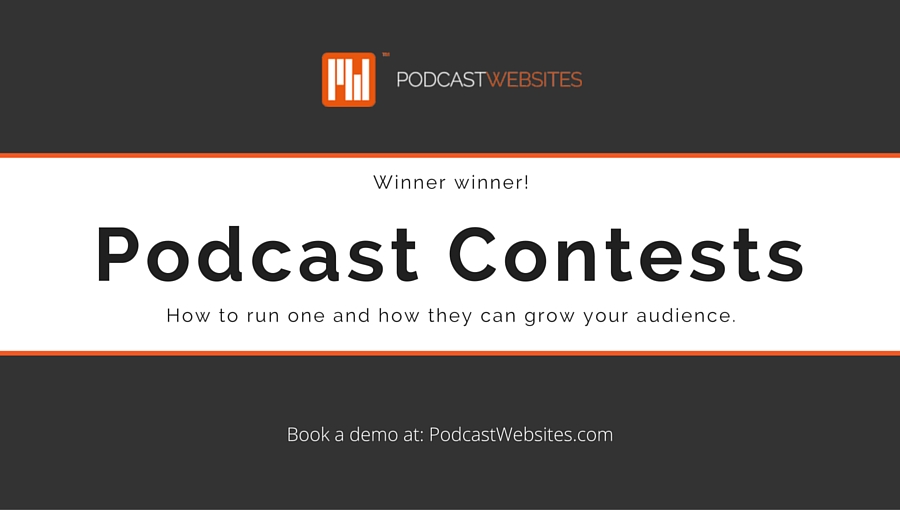 Getting more listeners to your podcast should always be a priority for your overall podcast growth plan. More listeners mean more downloads and more people joining your community. More exposure could increase the potential of more people discovering your podcast, increasing the metrics many podcasters and sponsors want. The challenge for many podcasters is finding ways that are cost effective to promote downloads. One of the most effective means to encourage this is to run a contest for your listeners. There are many advantages for hosting a contest.
It will allow for increased engagement with your audience.
It will promote your show because you will encourage your tribe to promote it for you.
It will allow you to see what motivates your listeners to take action so that you can then repeat it.
There are many different ways to host a contest for your podcast, but the key is to have a goal in mind. Having a goal before the contest begins will allow you not waste time and go after specific members of your audience to rally behind your podcast. Here are some of the different contest you could do for your podcast.
Podcast Reviews Contests
So many good things happen when you strive to get more reviews. First, more people will be seeking to listen to your show – which means higher downloads. Downloads are one of the most important metrics to measure in podcasting – it helps boost in rankings.
Second, it will give potential new listeners an insight into your audience and your show, hopefully attracting the right listeners to join in. And finally, reviews do help with things like rankings in podcast services like iTunes. The more reviews a podcast has, the more easily your podcast becomes discoverable.
The way to do a podcast review contest is to announce on your show and put in your show notes that you're running a review contest. You can also set up a landing page to acquire email addresses. Have your listeners review the show and then you'll need to add the extra step of having them use a specific hashtag in the review or have them fill out a contact form on your website that the person can copy the review into. Pick a winner and announce it on your show.
Social Media Followers and Email Subscribers
You can choose to do a listener contest to increase social media followers. While not directly impacting your ranking in popular podcast search platforms (like iTunes) having an engaged social following. An engaged social following will allow you to promote your podcast, the episodes, and other content from your website.
On Twitter you can have a contest based on retweets, for Instagram it can be a hashtag contest where a listener posts a photo and tags it with the specific hashtag. To make this easy to manage, use a third-party app that will gather the hashtag posts into one platform and there you can choose a winner. There are several apps you can use for this, one is called Binkd, it is an app that not only works on various social platforms like Facebook and Twitter but will also work on your WordPress enabled site. Another good one is Woobox – it will allow you to host and gather contest information that you can then use to target listeners. Both have free and paid versions. While you technically do not have to use a third-party app, they do allow you to gather information, especially email addresses which are invaluable.
What To Give Away
This depends on your audience. One of our Podcast Websites, members Colin Gunderson, is giving away signed baseball memorabilia to promote his new podcast Love of Baseball. Another Podcast Websites member The Doc and Jock's Podcast has given away items to improve health. Both of them can find things that speak directly to their audience. Finding a prize that your audience would want or need this is one of the most important things to do when hosting a contest, – and when the prize ties into your podcast event better.
You don't have to spend a lot of money on prizes either if you have guests that have written books ask them if they can give you a copy of the book to giveaway to your audience. If not and you can't find a particular item that works Amazon gift cards work too. The point is to offer something of value and get the information you need to create a strong following to promote your podcast.
Or you could go big like we're doing here at Podcast Websites! We're giving away two free tickets to next year's Podcast Movement in Anaheim, California!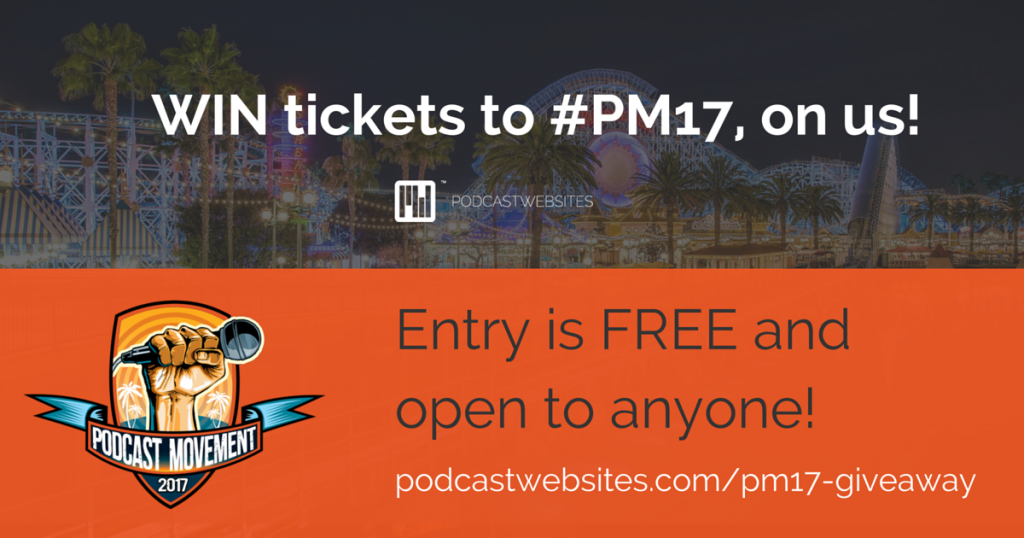 Final Thoughts
Contests might not be the first thing you think of to promote your podcast, but they can be very useful in helping you grow an audience. Plan it out, give it a try, and let us know here at Podcast Websites if you had a successful contest. We'd love to know the results.
---
Still Need Help Getting Your Podcast Started?
Podcast Websites is your all-in-one solution to turn your passions into podcasting success. With our platform, you'll get a WordPress ready website, podcast hosting, and support for one monthly price. Find out more by scheduling a one-on-one to find out more.