Academy Session Preview: The Art of the Interview with Michael O'Neal
Every month we bring the best podcast experts into our Academy Sessions to help our Podcast Websites members grow and thrive in their podcast journeys.
October's guest is no exception.
For our October session, we're doing something we've never done before – we're opening the doors to our academy session and letting EVERYONE experience our outstanding education program.
So many podcasters choose to interview guests, but many podcasters lack the skills to get the best out of their interviews. We always want our podcasters grow into their skills and interviewing is a true are. That's why we're focusing on the art form of interviewing guests. This month's topic is all about The Art of the Interview.
Who better to do with than one of our best podcasters on the planet? Michael O'Neal from The Solopreneur Hour and The Hines Ward Show, proudly powered by Podcast Websites.
No one in podcasting is better at interviewing guest than Michael. He brings a bit of Johnny Carson, Dean Martin, and James Lipton to each of his interviews. Michael has a way of bringing out wonderful stories. Now Michael is opening up and showing podcasters his methods of getting not only good interviews but the best interviews.
Why are we opening this session up to the world? Simple, so that we can showcase the quality of the Podcast Websites Academy and exactly how it helps podcasters like YOU to exceed their podcasting limits.
Want access to this session? All you have to do is ask.
Click the link to sign up for this free education session, you're not going to want to miss it.
---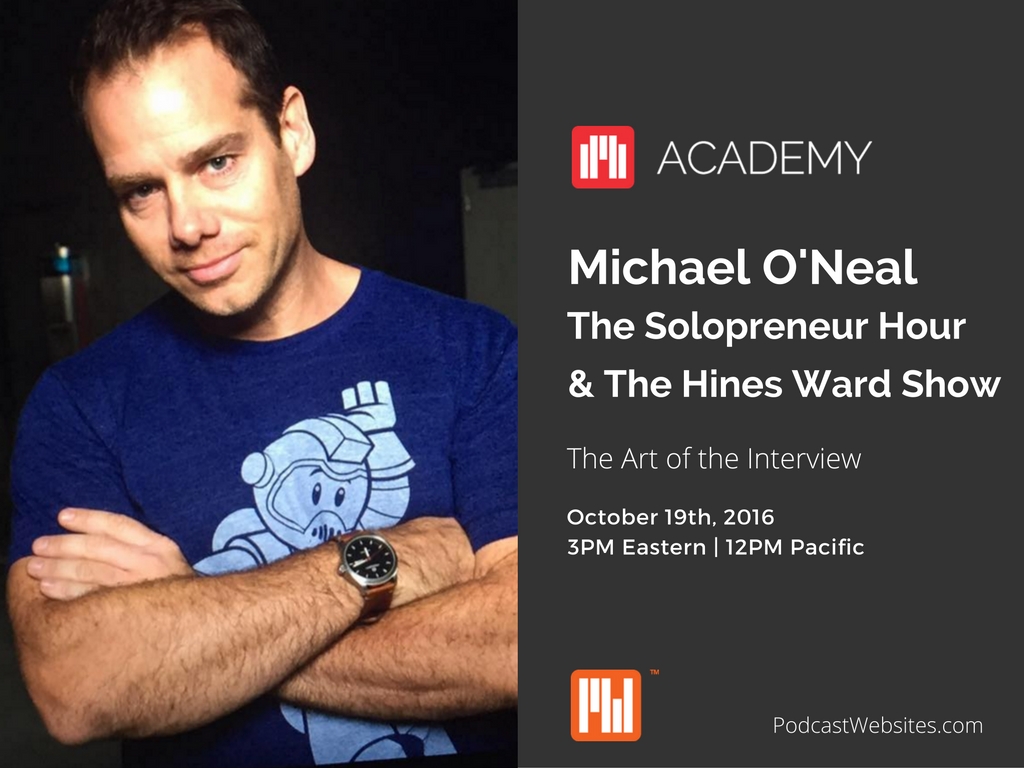 ---