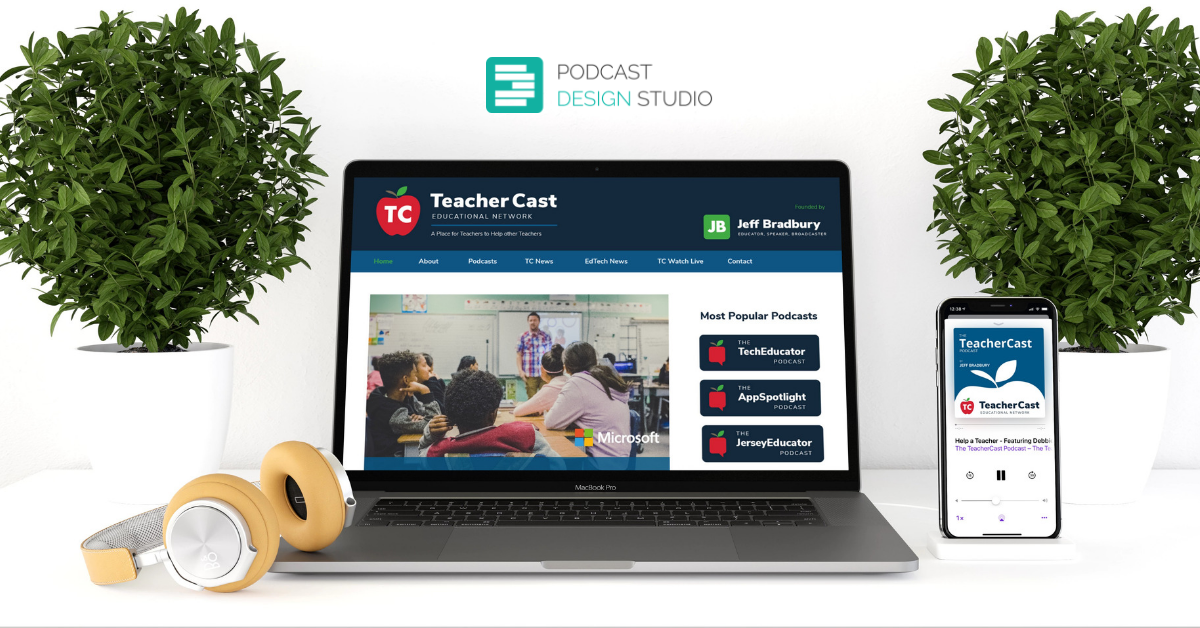 Podcast Websites Introduces Podcast Design Studio & Range of Personal Service Offerings
Every year, the Rebel Base Media team turns out in full force for Podcast Movement, the annual conference that brings podcasters from all over the world into one amazing place for almost a week of learning, networking and partying.
In 2018, the team and I were silver sponsors of the event and enjoyed spending time at our Podcast Websites and Poductivity booths. In 2019, we'll be doing even more, but one thing will never change: our goal for each Podcast Movement is to design – and give away – the best looking t-shirts at the event.
And we do, every year.
2018 was no different – with people lining up to grab their 2018 Podcast Websites shirt for themselves, friends and family.
The reason is simple: design matters.
Brand matters.
How you look, how you're perceived and how your message is parlayed matters.
And it matters more than you think.
Here at Rebel Base Media, we've known that from day one, which is why we put a focus on brand, design and experience – not only for our Podcast Websites brand,  but with every brand that we've brought to the podcasting market.
We've always done more than that. We've always brought brand, design and experience to you as a podcaster.   Every time we launch a new brand or create a new t-shirt, podcasters, marketers, brand experts and more from all over the world get in touch to tell us just how much they love the visual experience that we bring to the podcasting world.
It happened last week when we announced Rebel Base Media and it happened when we launched Captivate., My DMs went absolutely crazy and a high percentage of them were raving about the design.
Because again: design matters.
But design isn't just about how things look.
Design is how things function. Design is how things feel. Design is how we interact with the world around us, and it affects everything that you do with your podcast.
Listeners don't choose your podcast with their ears.
They stay because of what they hear, but they choose based on what they are recommended or they choose because of what catches their eye.
Sadly, for the most part, podcasters don't spend enough time creating the best overall brand experience for their listeners.
We've spent some time watching the podcasting industry develop even more into an industry that requires the same love, care and attention that "mainstream media" pours into its production. Visual experiences within the industry are often sorely lacking.
We've grown our team more to serve you. Podcast Websites is today expanding from being the number one WordPress service for developing your audio brand online to providing software and services that actively help your podcast to grow.
And that's why today, we've launched Podcast Design Studio.
What is Podcast Design Studio?
Podcast Design Studio is a fixed price graphic design service just for podcasters.
We've been piloting Podcast Design Studio for the last 18-months internally at Podcast Websites, designing hundreds of brands, podcast covers, websites and more for our Podcast Websites members looking for more of a "white-glove" service.
Each item that you commission is done so on a fixed-price basis and you'll work with a designer one-to-one so that you can be sure that you know exactly what you'll receive and when.
What can I get designed with Podcast Design Studio?
Right now, the following designs can be commissioned by one of our world-class designers:
Podcast cover art

Logo design

Branding upgrade

Show level social media pack

Episode level social media promotional pack

Single, bespoke social images

eBook (full)

eBook (cover only)
For Podcast Websites members, we will also provide the following design services:
Full custom website design & build using the Podcast Websites platform

Landing page design

Website content input
Where are the designers from?
Here, in the U.K.
Up until 2017, I also owned an award-winning design, brand & marketing agency that worked with clients such as Bosch and Adobe as well as local, grassroots businesses.
When I decided to focus solely on helping podcasters, I retained the talented designers that had worked with me in my agency.
And now you have full access to the very same team that design our t-shirts every year; the same team that designed our brands including Rebel Base Media, Captivate, Poductivity, The Podcast Success Academy and of course Podcast Websites.
To cap off your design team, we have James Marriott, our Head of Podcaster Relations, host and producer of three successful niche podcasts here in the U.K., as your first port of call along with our renowned 24/7 support team.
Do you help with podcast marketing?
Yes! We're your audio brand marketing partners.
Earlier in 2018, my great friend Jessica Kupferman joined the Rebel Base Media team as Head of Marketing.
Jess and I became friends not only because of our strong, proven marketing backgrounds but also because of our love for podcasting and in particular, the belief that every podcaster has the potential to become (or is already 75% of the way to becoming) an audio influencer in their niche.
We provide marketing and growth support via our Podcast Success Academy: Teaching You The Skills that No-One Told You that You Needed to Succeed. The Podcast Success Academy is comprised of three tiers, all aimed at up-skilling and mentoring you in the areas of marketing and digital skills.
Free Tier
Comprises:
Tools, resources & downloads to help your podcast grow

Free courses including

Podcast Sponsorship Basics

Audio production tutorials

Podcaster success case studies

Third-party expert workshops

Thriving community access
Premium Tier ($37 per month or included as part of Podcast Websites)
Everything on the free tier, plus:
Premium courses

Premium tutorials

Weekly live group coaching with Jessica Kupferman/Mark Asquith

Premium resources

Premium expert workshops

"Missing link" resource upgrades

"30-Minute Quick Win" exercises

Enhanced community access

Community 'office hours'
All-Access Tier (available only to Podcast Websites members)
Everything on the free and premium tiers, plus:
Monthly mastermind calls

Launch kickstarter courses

Website audits & personalized improvement suggestions

One-to-one welcome strategy calls

Third-month strategy check-in call

One-year strategy review call

Full community access
Who can use Podcast Design Studio?
Everyone!
You don't need to be a Podcast Websites member or use any other service from Rebel Base Media to benefit from the stunning design team within Podcast Design Studio.
Podcast Design Studio open to everyone.
What about podcast consultants and agencies?
Yes! We love helping people to start their shows, and we enjoy working with the best consultants and agencies around the world.
That's why we've been working with podcast editors, consultants and agencies to make sure that Podcast Design Studio serves their needs, too.
We're happy to offer a fully-branded or completely white-label partnership to any consultant wishing to add design services to their offer.
Drop us a line and let's add Podcast Design Studio to your repertoire!
When is Podcast Design Studio available & how do I access it?
Podcast Design Studio is available now at PodcastDesign.Studio for everyone.
Starting this week, we will also be upgrading all Podcast Websites members' website dashboards so that designs can be commissioned and managed directly from within your website.
Turning your podcast into a stunning visual experience has never been this easy and your show has never looked so good!
Ready to monetize your audience & become an audio influencer?
Podcasters all across the world are transforming from simply producing audio to becoming a monetised, influential brand with Podcast Websites. When you're ready to become an audio influencer in your niche, we're here for you.
Ready to monetize your audience & become an audio influencer?
Podcasters all across the world are transforming from simply producing audio to becoming a monetised, influential brand with Podcast Websites. When you're ready to become an audio influencer in your niche, we're here for you.